March 30, 2018| Category: Writing Tips
Is it necessary for you to get to know some useful suggestions concerning academic writing? If your answer is 'yes', then take into consideration these pieces of advice on how to create the discussion section of your research work.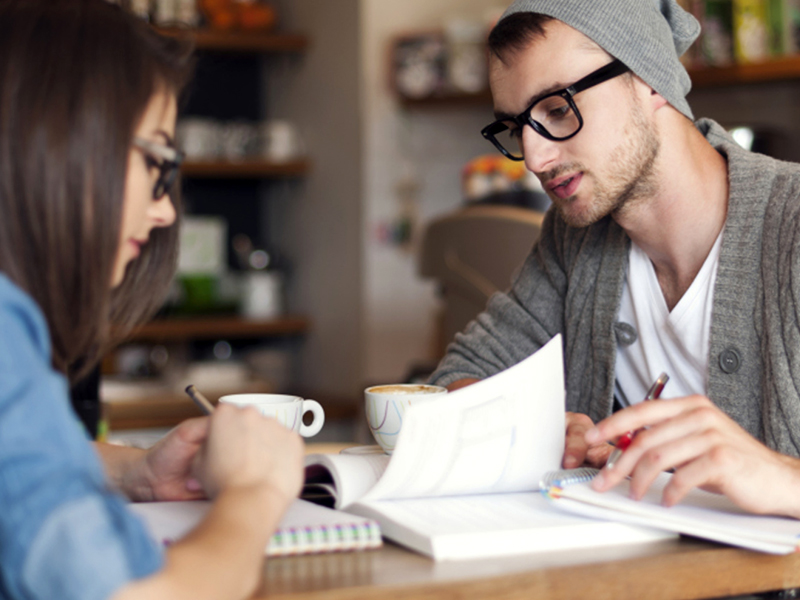 Remember that in the section called "Discussion and Conclusion", you are supposed to depict and interpret the significance and noteworthiness of the discoveries, which you have made, since they relate to the questions and results of the research. Apart from that, it is significant to point out and clarify any new contributions that your study brings to the problem, which you have examined.
What Has to Be Included in Your Research Paper's "Discussion" Section
This section is quite often viewed as the one that is the most important of your academic article. Thus, it is really significant that the following aspects are highlighted in your "Discussion" section:
Clarification and explanations of the results: bear in mind that you should mention in your discussion whether the findings of your study are in accordance with your initial assumptions. What is more, in case your outcomes seem to be particularly significant or unexpected, don't forget to state that. If you got unexpected patterns or results, you ought to explain them and clarify their significance in connection to the issue of the research.
Referencing other important studies: the outcomes of your research should be undoubtedly contrasted to the studies that had been done previously. As a matter of fact, this means that you have to re-visit the sources that you mentioned in the Results section or Literature Review.
Putting an emphasis on how the results of your research are linked to a broader framework: describe in your academic article in what way the outcomes of your research might be related to the knowledge on a particular subject or broader concepts.
Hypothesis discussion: keep in mind that presenting the general conclusion with regard to the outcomes of your study is of a great importance, no matter whether the claim was refuted or proved. Moreover, the general conclusion presented by you can also be connected to some new platforms for future research.
Suggestions on Organizing the "Discussion and Conclusion" Section of Your Academic Article
For a high-quality research paper, you may divide your "Discussion" section in 3 parts
Theoretical Contributions
At the beginning, repeat the research problem and proceed with presenting significant findings of your study
Explain the significance of the findings and their meaning
Provide possible solutions to the problems that you faced in your research referring to the discoveries of your study
Mention differences or similarities to other studies done previously that highlight issues similar to your research paper topic
Think of as many explanations for the discoveries of the study as possible by discussing them accordingly
Policy or Managerial Implications
It's a well-known fact that in social sciences, especially academic articles in management and business, economics, finance and marketing, virtually all studies have managerial and policy implications.
The implications for policy-makers or practitioners that have been reflected in your research paper ought to show:
Which solutions your study offers an in what way they respond to current and real issues, with which they deal
Whether there are any practical measures that you can put forward for policy-makers or managers concerning your results and analysis
Study's Limitations, Directions for Future Research
For the limitations of your academic article, you should remember about:
indicating any research problems or questions that have not been discussed in your research work (these may serve as perfect pieces of advice for future research)
regarding empirical studies, focusing on the restrictions of your academic article methods, data collection limitations, interpretation, results and describing precisely the issues you decided to explore and what was the reason for that.
concerning theoretical studies, concentrating on limitations with regard to your concepts, sources and what you might haven't emphasized or might have overlooked in your paper.