October 31, 2021| Category: Writing Tips
What is good writing? It is the capability to express thoughts explicitly, coherently, and enticingly. Good writing creates invisible connections between sentences, so that your ideas start flowing and amalgamating into one plot. Good writing keeps readers engaged.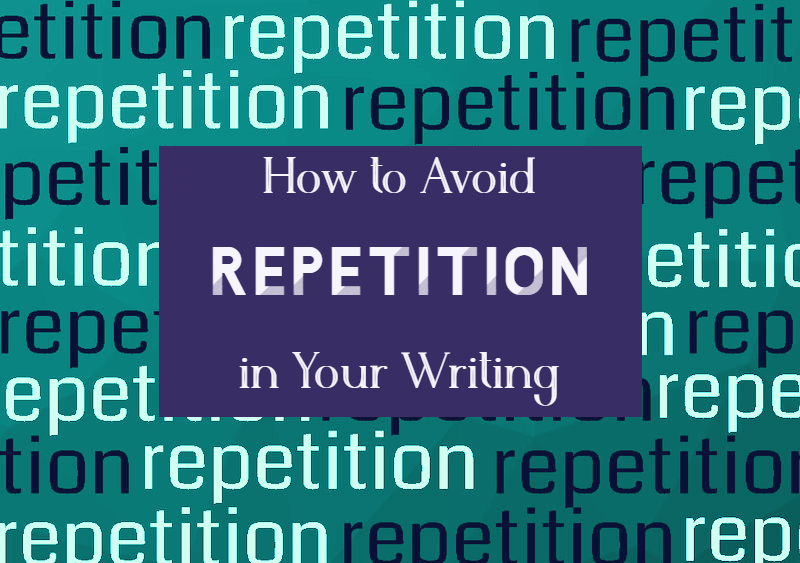 It does not matter whether you intend to create a fictional story or a research paper. There is a unifying purpose for all kinds of written works – making your content readable. The core obstacles to good writing are repetition and redundancy. Repeated words can be in form of tautologies or analogous phrases used in different sentences. Redundancy can also reflect reiteration of ideas. Yet, in certain cases, superfluous paragraphs contain the unnecessary notions or vague explanations. In contrast, there might be rare instances when repetition serves its special purpose. It can be even used as a literary technique aimed to exaggerate or emphasize something. This article will teach you to organize your writing in a proper way.
Exclude repetitive sentences in ordinary research papers
You have to express your ideas thoroughly even if your writing has to adhere to the standards of the basic level. A regular essay does not have to be boring and incoherent. The worst thing you can do is to copy and paste the same sentences into other paragraphs of your research paper. Even if your initial sentence is original, it does not mean it can be recurring.
Restate the main ideas only in the required paper parts
Unlike brief essays, extended papers and such lengthy works as dissertations are divided into many logical parts. It is even necessary to reiterate some ideas to remind your readers about the essence of the topic. Such sections as Abstract and Conclusion typically restate the main concepts and arguments. Even when you use the same terminology, you paraphrase the previously mentioned ideas and help your target audience keep in step with the investigation.
On the contrary, if you explained the methods you used in a specifically dedicated methodology chapter, it is unnecessary to repeat them in the results chapter.
In some instances, you may need to add supplementary reminders. You can do it without reiteration. Simply refer to the pertinent part of your written work. For example: "For further information, go to Chapter 5".
Don't duplicate headings
Your potential reader will perceive your text favorably if you divide it into headings. Each new part, despite its relation to the previous paragraphs, must reflect a separate idea. Of course, all your paragraphs are related, but you greatly aggravate the overall image of your writing if you repeat the identical key phrases in different headings.
Check the relevance of all written segments: can you apply them to the main purpose of the paper?
It often happens that some paragraphs meagerly reflect the chief goal of the written work. After you finished your first draft, read every section attentively. If some sentences are wordy and vague, then delete them. If some segments do not intersect with the necessary notions, you can also remove the redundant information. All the examples and arguments you come up with should link to your research question and thesis statement.
Ways to eliminate repetition in separate sentences
The core points of your paragraphs can also appear in introductory clauses. If you make the opening sentence structure lengthy and puzzling, the presented concept becomes ambiguous and irrelevant. The way out is to stick to briefness of introductory clauses. Your target audience will stay concentrated on the main idea when you reveal it fully.
Besides, it is helpful to read the whole paper aloud. You will instantly sense where your sentences sound inordinate. The following laconic hints will help you preclude the possible reiteration.
Make use of pertinent transition words
Experiment with sentence structure and length, aiming not to overcomplicate
Do not misuse equivalent pronouns (For example: "They informed the committee on their influence on them")
Do not repeat similar sounds in one sentence unless you intend to create your own tongue-twister (For example: "Czech chocolate choices change children's challenges")
Do not create redundancies to make your sentence sound more formal or "smarter" (For example: "In spite of the fact that" instead of "Although")
Avoid stating something that's apparent (e.g. "The methodology section encompasses the used methods")
Cases of Favorable Repetition
When your paper is aimed at both experts and general public, it is essential to find the balance between sophistication and simplicity. It is beneficial to reiterate only some minor elements to make readers with different levels of knowledge follow along.
Repeating bottom lines
You may want to restate key insights, especially when dealing with complex topics. Other examples of advantageous reiteration are:
Presenting the focal research question in the concluding chapter
The research question was revealed at the initial stage of your work. By restating it, the target audience will easily track the scope of your accomplishment.
Echoing the key themes throughout the paper
If you use discrepant language and other terms to address the focal points of your research, your readers may get confused. Thus, it is better not to experiment with contextual analogies.
Highlighting essential aspects
Using repetitive sentence structures becomes valuable in certain instances. It serves its noble purpose when you want to instigate rhetorical embellishment of a specific idea or put emphasis on an important point of view. The excerpt from the famous "I have a dream" speech by Martin Luther King Jr. reflects deliberate repetition and outplaying of the phrase "We cannot be satisfied…":
"We cannot be satisfied as long as the Negro's basic mobility is from a smaller ghetto to a larger one. We can never be satisfied as long as our children are stripped of their selfhood and robbed of their dignity by signs stating: for whites only.
We cannot be satisfied as long as a Negro in Mississippi cannot vote and a Negro in New York believes he has nothing for which to vote.
No, no, we are not satisfied, and we will not be satisfied until justice rolls down like waters, and righteousness like a mighty stream…"