January 14, 2021| Category: Writing Tips
A personal response paper aims to help the reader gain a better understanding of your perception of a particular subject. Thus, when writing a personal response essay, you need to express your feelings and thoughts about the subject at hand.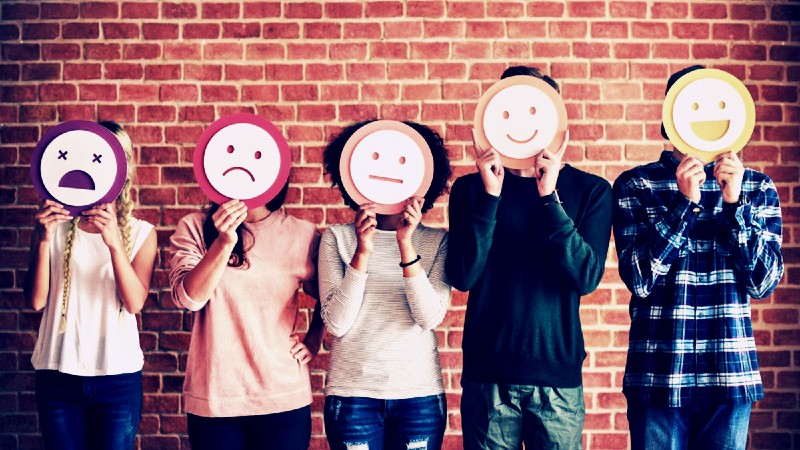 A response essay can be written about anything. For instance, you may write a personal response to a book, a play, a movie, an article, etc. Although it may seem that writing a response essay is pretty easy, you should understand that the successful completion of this task requires a great deal of effort, including thorough critical thinking and introspection. In our guide, we are going to provide you with some handy tips and practical suggestions on how to write an excellent personal response essay.
What Is a Personal Response Essay?
Before you figure out how to write a personal response paper, you need to clearly understand the characteristic features of this type of writing. A response essay, which is often referred to as a reaction essay, is a type of essay in which one should think critically about some media and respond to it based on their personal experiences and beliefs. You should understand that it is not a fluff assignment since it requires applying deep introspection and digging deeper into your personal beliefs. You will not be able to come up with a good reaction without solid reasoning and philosophy. A well-written personal response essay not only represents the author`s personal beliefs but also justifies their feelings about the particular piece of writing by using sufficient evidence. If you are writing a response essay about a book or article, you will need to include appropriate citations in your paper to back up your claims. In other words, a reaction essay requires having excellent critical thinking and analytical skills in order to produce a well-rounded response. The entire process of writing this type of paper involves several stages that will be explained further.
Get Ready for Reading Your Text
Before you start reading your text, you need to have a critical look at it. For instance, you may take a notebook and write down everything you have heard about this piece before its reading. Perhaps, one of your friends has recommended a particular book to you a few months ago. Or, maybe your professor has mentioned it in one of their lectures. These notes will help you outline a common understanding you already have about a piece. Later, you will be able to compare this understanding with the one you will gain after thorough reading of the text. Pay attention that a reaction paper is not a simple summary of what you have read, as it should reveal feeling that evoke when reading the piece of writing.
You will need to begin your work by doing a pre-reading exercise. Read the title of the piece carefully and try to understand what it means. Many authors hide important sense in the titles of their works because they want their readers to be on the same wave. Once you are done with the study of the title, you will need to have a quick look at the text. Is there anything that is worth attention? Maybe some phrases are highlighted/italicized? Make sure to pay attention to all those things because they will help you produce a great reaction paper.
Read the Text
Now, when you are done with the pre-work, it is time to study your assigned piece of writing. When reading your text for the first time, do not worry about making annotations because your task is to understand the common idea of the piece. However, if you want to note something not to forget it when writing your reaction paper, you may jot it down. Then, you may turn back to your notes when writing your paper.
Once you have the first impression about a piece, you will need to read it once again carefully in order to notice all the important points to be sure to introduce them in your paper. A good way to write a response essay is to explain how this piece has changed your understanding of a subject. For instance, if you were previously certain that living a life without eating meat is impossible, a well-written article about the benefits of being a vegan may change your worldview. This way, you will create a perfect essay if you manage to explain how the author managed to make you look at the common thing from a different perspective. However, to convince your audience that you can consider another opinion, you should provide solid evidence for that. For example, you will need to emphasize the arguments the author used that have made you change your opinion. Pay attention that by recording all the interesting thoughts and ideas when reading your piece, you will be able to create a good-looking reaction essay.
Brainstorm Your Ideas
When you are done reading the text, you should not hurry up to write your paper immediately. Instead, you need to take some time to think about what you are going to say in your paper. A smart student knows that good brainstorming can help organize the writing process in an appropriate way and turn a simple text into a compelling and comprehensive piece. Although many students often skip the brainstorming process, you should understand that it is an integral stage of the writing process that should not be underestimated.
Create an Outline
As a result of the thorough brainstorming process, you will need to create an outline that will help you keep all of your ideas, insights, and arguments organized in an appropriate manner. To create a good outline, you will need to look back into your notes and try to understand what aspects of the work are worth attention. Remember your first impression about the work and try to pick up a couple of main points that you are going to cover in your paper. Pay attention that if you focus on too many details, you will make your essay too shallow and it will not bring you a good grade. If you find it difficult to understand how your reaction essay should look like, make sure to study a couple of pre-written samples available in our guide and online databases. To impress the professor with a good paper and get the anticipated outcome, you will need to provide an original and authentic piece that will reflect your personal beliefs and experiences.
Write Your Paper
As soon as you are done with all the preparation stages, you may start working on your reaction essay. If you have a well-written outline, you need to look it through and elaborate on each of its points. When writing a response paper, it is particularly important to organize your ideas in a logical flow. Many writers are stuck on doing it jumping from one argument to another without appropriate transitions. If you want to make your text easy-to-understand, you need to gradually move from the most significant insights to the less significant ones. To make your target audience enjoy reading your paper, you will need to follow the classic structure that includes the parts indicated further:
An introduction;
The main body;
A conclusion.
In the introductory part, you do not need to provide extra details about your reaction because the main purpose of this paragraph is to familiarize the reader with the work you are analyzing. To spark interest in your reader, you may include a hook that will help them get interested in what you are going to say.
Then, you will need to proceed with writing the main body of your paper in which you will present the actual reaction to your piece. Make sure to divide this part into several paragraphs and dedicate each of these paragraphs to a single idea. In the main body of your paper, you will need to provide your reader with as many details as it is necessary to understand your reaction. Do not forget to include appropriate in-text citations that will help you support your claims.
Finally, your paper should include a good conclusion in which you will tie up all your reactions and observations provided in the previous parts of your reaction essay.
Edit Your Paper
After completing the rough draft of your reaction essay, you will need to review it carefully in order to fix all the fallacies and inconsistencies compromising its quality. In particular, you will need to pay close attention to the accuracy of your arguments, the structure of the main parts of the essay, as well as adherence of the paper to the requested formatting style. You should understand that only when the text is perfect in terms of content, structure, and formatting, it will receive a good grade.
Pay attention that if you want to complete a paper free from grammatical, spelling, and punctuation mistakes, you should not rely on automatic spellcheck software too much. Only by reading your text carefully, line-by-line, you will be able to notice and fix all the mistakes. Also, you may ask some of your friends to check your paper and let you know what they think about it. By knowing an objective opinion about your paper, you will find it easier to understand what areas require improvement.
We assure you that by following our suggestions, you will be able to create a great piece that will please the most demanding professor.