June 1, 2023| Category: Writing Tips
Every academic paper is underpinned by paragraphs and, when necessary, headings – whether these are specified in guidelines or simply included in research papers by default. Your paragraph count, their lengths, and the sequence in which they appear all hinge on your specific topic of writing. Nonetheless, each paragraph must be in harmony (every sentence should correspond to one main idea), be coherent (sentences should be logically linked and transparent) and carry relevance (each paragraph must uphold the central theme and objective of your writing).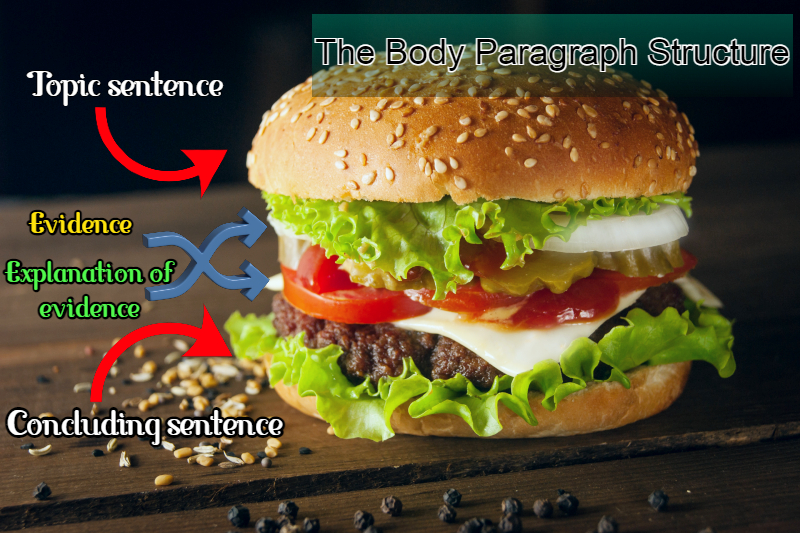 Step 1: Determining the Purpose of the Paragraph
Start with recognizing the core idea that will arrange this paragraph. If you have pre-constructed a blueprint or structure for your paper, you should have a fair understanding of the purpose each paragraph will serve.
You can begin the drafting process by constructing a sentence that encapsulates your key point and sets the tone for the paragraph's subject matter. Importantly, this introductory sentence, often referred to as a 'topic sentence', should be sufficiently narrow for you to discuss within a single paragraph but broad enough to expand on in the following sentences.
Thus, a well-crafted topic sentence should:
Form a smooth transition from the preceding paragraph.
Evidently highlight the focus of the current paragraph.
Align with the overarching thesis of the paper.
Allow room for substantiating evidence and analysis.
Step 2: Establish Relevance of the Paragraph
The topic sentence offers the reader insight into what the paragraph will discuss – but why is this relevant to your overall argument? If the relevance is not evident from your opening sentence, you should clarify and elaborate upon it.
Step 3: Provide Supporting Evidence
Now it's time to bolster your argument with supportive evidence and illustrations. However, "evidence" in this context is not restricted to empirical data – its form is determined by your chosen discipline, subject matter, and approach. Evidence commonly employed in academic writing can include:
Excerpts from literary pieces, interviews, and other primary sources.
Summarized, paraphrased, or used direct quotations from secondary sources that back up your argument.
Qualitative or quantitative data obtained through personal research or existing studies.
Descriptive instances of artistic or musical creations, events, or firsthand experiences.
Remember to appropriately cite your references.
Step 4: Provide Explanation or Interpretation of the Evidence
Having furnished evidence, it is crucial to demonstrate how it strengthens your argument. Your approach here depends on the type of evidence used.
If you have included a quote, provide your interpretation of it.
In case you have referenced a statistical fact, explain its implications for your argument.
If you have utilized information from a secondary source, illustrate how it enhances the idea of the paragraph.
You can repeat Steps 3 and 4 as needed until your argument is indeed strong. However, you should extensively use transition words and phrases to link sentences and ideas within the paragraph.
Step 5: Concluding the Paragraph
Lastly, conclude the paragraph by revisiting your primary argument and demonstrating the cumulative impact of the evidence you have investigated.
Step 6: Review the Paragraph as a Whole
Once you feel your point is comprehensive, review your work to ensure each sentence flows seamlessly from the previous one and contributes to a cohesive whole.
Depending on your paper's objectives, you might consider:
Combining diverse examples that share a common fundamental point.
Introducing a single pivotal piece of evidence (such as a quote or statistic) and delving into it over several sentences.
Dissecting a concept or category into different components to aid its comprehension.
Bear in mind, introductory and concluding paragraphs will differ in structure from body paragraphs. The only consistent rule is that all paragraphs must exhibit unity, coherence, and relevance.
Starting a New Paragraph
You should begin a new paragraph whenever there is a mention of a fresh idea, argument, or new topic. To verify if your paragraph is complete, consider the following hint questions:
Does every sentence correspond with the topic sentence?
Does each sentence logically connect to the preceding one?
Have you incorporated sufficient evidence or examples to substantiate your argument?
Is the meaning of each piece of evidence clear and its inclusion justified?
Does the evidence collectively narrate a coherent story?
Paragraphs should not be seen as independent units – they are segments of a larger narrative that should flow naturally from one point to another.