76,752
Professional writers
810,228
Total completed orders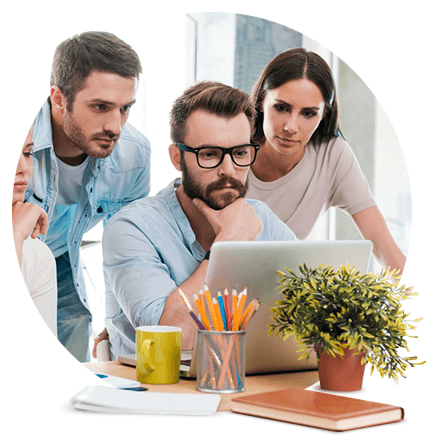 What do we offer?
4Writers.net is an online freelance writing service with over 10 years of experience providing freelance writing opportunities to dedicated and committed writers worldwide.
If you are a skilful writer looking for an opportunity to have a stable income, then do not waste your time - start writing and earning already today! Make use of the opportunity we provide and benefit from a big number of different orders available daily.
Our Team of Writers is Our Most Valuable Resource
The main key to our success is our writers. We highly appreciate contributions of our writing staff. In return, we offer friendly environment to our employees, providing hassle-free online writing opportunities and good salary.
4Writers.net is the best choice for those who are willing to get paid for their passion to write. You can stop looking for customers who would be willing to pay for your writing and simply benefit from using our system with sufficient number of available orders.

Advantages of Working with Us
Competitive salaries
Constant flow of orders
Flexible schedule
Personal and career growth
Fair policy
24/7 Writers' Support
You can work either full time or part time. It's a career you can pursue from anywhere!
TOPIC/TITLE
DEADLINE
PAGES
SALARY

swk5015 assign 9 Single Linear Regression

3d 23h
1
$4.00

swk5015 assugn 10

0d 18h
1
$6.00

swk5015 final paper

5d 13h
10
$44.00

other final

7d 2h
7
$42.00

Reflection 2

3d 19h
3
$12.00

Closing case two

4d 14h
2
$9.00

- I need highly professional examples of systems that can be connected together in order to come with a very professional system for Military wear-houses , display the system in a prototype

10d 8h
3
$35.46

Project 4: System Level Security

6d 14h
6
$27.00
Current orders: 8
Total fees offered: $179.46
View all orders
Testimonials
"What I like about this company is stable flow of work and rewarding pay! Moreover, the best writers get additional bonuses. It gives me motivation to work and improve my writing skills all the time!"
Writer 34567
"The messaging system is amazing! It enables writers to contact clients and get immediate support any time you need. The support is available 24/7! There is no need to worry about anything except providing high quality papers."
Writer 09784
"I am a passionate writer and proud to be a part of such an awesome and inspiring team! They provide free trainings, all the essential information and guidelines. Besides, they offer access to the online academic content and there is always a great variety of areas to write in."
Writer 48905
"The design of the site is rather simple and clear enough even to new writers. Moreover, the mobile app that was incorporated last season is a great idea! You can use it when you are far away from your PC. And it doesn't influence your location. All you need is Wi-Fi, and you are in writing."
Writer 16547
"Hello, thank you 4Writers.net for great opportunities! You are the only company, which gives an opportunity for personal development and growth. Your training system is awesome and the comments to my work are always reasonable and to the point."
Writer 56780
"I don't have any limitations in taken orders, and I'm not imposed to complete a specific number of orders per week. I write with pleasure when I have time."
Writer 34567
"4Writers.net is the best writing company! I have bonuses for written pages and many expensive preferred orders. I can work the whole year as there are a lot of orders even in summer!"
Writer 12249
"At 4Writers.net, I found assistance and explanation about styles, type of assignments, as well as access to many useful materials.
HR is of a great help as well. I recommend this company without doubts."
Writer 86741
"I didn't believe I will make it at first. I thought I am not experienced to write such papers. Luckily, I was wrong. Now I have many offers and returning customers who choose me only...LOL. Great company!"
Writer 78964
"4Writers.net takes care of their writers. Support is really great since they work and assist 24/7. Editors' remarks are always useful. I improved my writing skills and started writing higher level orders, and hence started earning even more."
Writer 88645